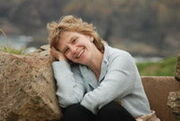 Laura Godwin is one of the co-authors of
The Doll People Series
along with
Ann M Martin
. Currently living in New York, Ms. Godwin is well know for the many childrens books she has written.
The Doll People Series
One Moon Two Cats
This is the Firefighter
Happy and Honey
Little White Dog
Best Fall of All
Central Park Serenade
The Show-and-Tell War
Ad blocker interference detected!
Wikia is a free-to-use site that makes money from advertising. We have a modified experience for viewers using ad blockers

Wikia is not accessible if you've made further modifications. Remove the custom ad blocker rule(s) and the page will load as expected.