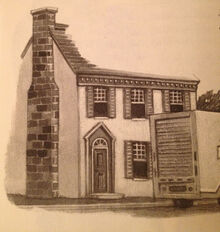 The Palmer house is located at 26 Wetherby lane Reade, Connecticut, and it is the only house The Doll Family has ever lived in. This is where their original owner Gertrude Cox lived, and the house has been passed down, along with the Doll house through the female line of the family. It is a two story, four bedroom home with an attic. The Dolls have had many adventures throughout this house, such as finding Auntie Sarah in the attic.
Current Residents
Edit
Previous Residents
Edit
Ad blocker interference detected!
Wikia is a free-to-use site that makes money from advertising. We have a modified experience for viewers using ad blockers

Wikia is not accessible if you've made further modifications. Remove the custom ad blocker rule(s) and the page will load as expected.